Concerto for Piano and Concert Band (2001)
Listen (excerpt)
Performance by Martin Perry (piano)
and the Bowdoin College Concert Band directed by John P. Morneau.
Complete performance:
This text will be replaced by the flash music player.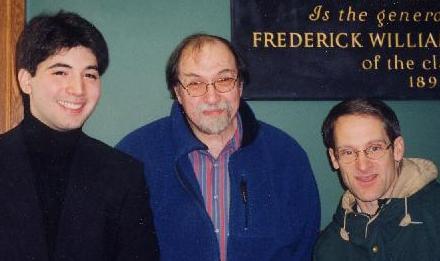 Francis, Elliott Schwartz and Marty Perry, after the first performance of the Concerto,
in March of 2001.